One of the commonly found decors on your property is carpets placed wall-to-wall, be it in offices or homes. Hence, they are tormented in several ways from accumulating dirt and debris to bearing wear and tear because of the heavy traffic. Thus, it is imperative to keep them clean and know the importance of, "Professional carpet cleaning vs. DIY. Once you get to know about this, you can make a better choice in choosing either DIY or professional carpet cleaning. To give you a clear idea about which among them is a better choice, we are addressing this blog. So, do look into this.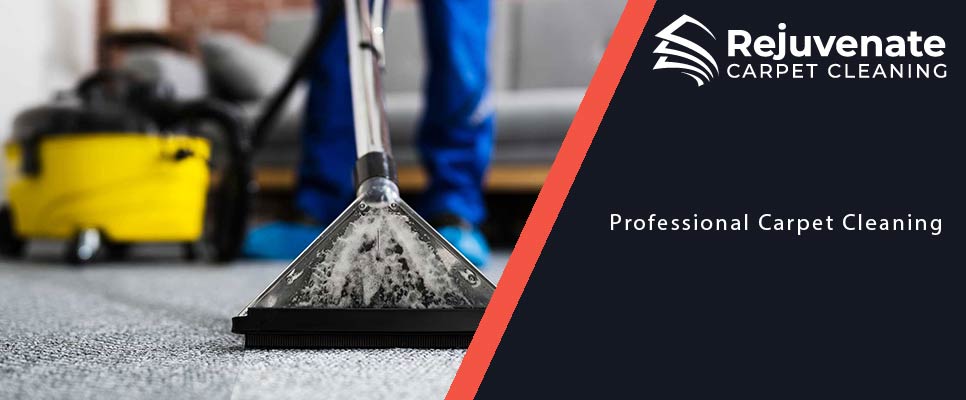 Here Is The Explanation For Professional vs. DIY Carpet Cleaning
Whether you are in a dilemma of which one is better professional carpet cleaning vs DIY, it is always better to know about this. This is because you get insights on both of these carpet cleaning ways and necessarily choose one among them. So, look at the following reasons we stated in favour of DIY and professional carpet cleaning separately:
Yes, DIY carpet cleaning goes easy on your pockets as these tricks are used in case of one-on-one problems. Like a cleaning method to remove paw print stains, to get rid of unpleasant odours, to get rid of odours, etc. Moreover, you will be in complete control and thus you purchase necessities accordingly. This way you can save additional costs.
Hiring a professional carpet cleaner is like putting all your burden of purchasing necessities, hassle, etc, on their shoulders. You can book a carpet cleaner based on a typical service and pay them reasonably. Also, you will not be charged additional charges for their use of equipment and agents. All that you can expect to pay for carpet cleaning when hiring an expert is the service cost.
With DIY carpet cleaning, the risks keep increasing because the job involves the use of machines and cleaning agents. So, if you do not know how to choose the right machines and cleaning agents, then you are putting your carpets at risk. For example, if you do not know that your carpet shouldn't be cleaned with solvent-based agents, and unknowingly use them. Then, the results would be damaging to your carpets.
The wording "Professional carpet cleaning", itself unspokenly spells out that professionals don't let your carpets be at risk. The reason for this statement proving right is that they know which cleaning agent should be used. Also, not all cleaning equipment is applicable for all kinds of carpets. Thus, professionals keep this in mind while carpet cleaning.
Upon choosing a DIY cleaning method, you can expect to find results for only one purpose which may be either stains, mould or odours. Therefore the cleaning solutions and equipment you have to use for each DIY cleaning method can be different. This, in turn, makes your pockets lighter as you need to purchase cleaning equipment and solutions for every DIY cleaning method.
However, this is not the case with professional cleaning methods as experts have multipurpose equipment and solutions. In fact, professionals have a wide range of knowledge in executing different cleaning methods for your carpets. Some of the important carpet cleaning methods are steam cleaning, dry cleaning, carpet shampooing, carpet washing, etc. But each of these carpet cleaning methods has multiple purposes like dirt removal depth cleaning and many more. 
When an individual is usually in search of DIY tips and tricks for any particular concern of your carpet, you get multiple solutions for them. But there is no guarantee that they are going to give definite results to your carpets because of various reasons. For some carpet owners, there might be no accessibility to the right cleaning equipment and tools. On the other hand, some face issues with finding alternatives leading to no effectiveness and proper results.
If it is professional cleaners that are taking responsibility for cleaning your carpets, then assurance for results is given. Because they have both experience and skills in addition to being certified and licensed by Australian governing bodies. Hence, this proves that they are approved to work on your carpet to produce effectiveness and results of their cleaning methods. Moreover, if professionals don't find any satisfactory results on your carpet, then they find an alternative solution that gives effective results.
Time It Takes For Cleaning
A well-known fact about DIY cleaning is that it takes longer for your morning, afternoon or evening carpet cleaning. The reason that arises for this necessary concern gathering eco-friendly solutions from accredited manufacturers. In addition to this, despite collecting the cleaning equipment and solutions your carpet might not be compatible with any of those. Thus, making you start everything from scratch leads to wasting time unnecessarily.
When the health and appearance of your carpet are put in the hands of professional Sydney carpet cleaners, then you can consider yourself in a safe zone. Because experienced cleaners first do an inspection and then move on to customise a cleaning method for your carpet. This action of theirs is to avoid wasting time unnecessarily starting the cleaning process. Many carpet cleaners give you an expected time of completion for the job.
Conclusion
With the excellent expertise of a licensed carpet cleaner, you need not worry about professional carpet cleaning vs. DIY: Which is better? It will always be the right and superior choice if you directly go with professional carpet cleaning services by opting for a company. Experts clean your carpets to their padding and even remove extremely stubborn stains and unpleasant smells. When it comes to costs for carpet cleaning services, professional cleaners see to it that transparency is maintained at all times. So, if you want to protect your carpets from mould, allergens, stains and odours, call us today!