Rejuvenate Carpet Cleaning: Trusted Name For Professionalism In Australia
We understand the importance of keeping your carpets clean and looking their best. Rejuvenate Carpet Cleaning, a renowned company with a nationwide presence across Australia has earned its reputation as a trusted industry leader in the field. In reality, by providing a cleaning quality that goes beyond surface-level shine, we have become a household name in various regions.
Our success is rooted in meticulous resource allocation, ensuring that each job is executed with the right equipment and techniques tailored to the specific needs of the carpets.
Our dedication to ongoing training and development of cleaning teams with a pool of highly skilled professionals who continually enhance their knowledge and experience keeps us ahead of the competition. This evolution as trusted experts stems from our unwavering responsibility to customer satisfaction, making us the go-to choice for comprehensive and reliable carpet cleaning services nationwide.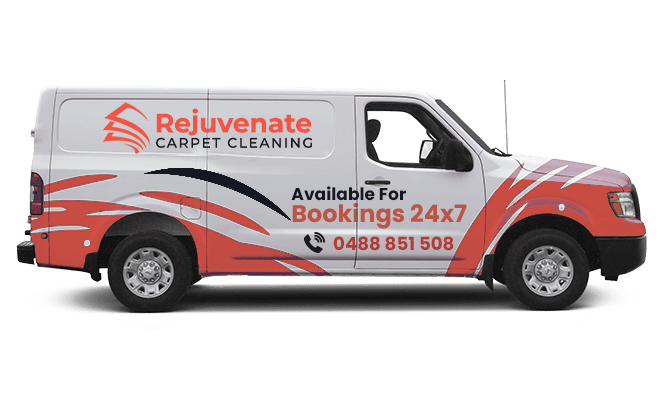 Our Commitment
We don't just clean carpets; we adapt, evolve, and innovate to provide our clients with the best possible cleaning solutions. Our commitment to quality, strategic resource allocation, continuous training, and an unwavering focus on enhancing knowledge and experience is never-ending. We look forward to continuing this journey of growth and excellence in the years to come.
Years Change So Do Our Carpet Cleaning Plans And Techniques
At Rejuvenate Carpet Cleaning, we take immense pride in being a leading carpet cleaning company operating throughout Australia including cities in different states – Melbourne, Sydney, Brisbane, Perth, Adelaide, Canberra, and Hobart. We are not limited to major cities, however, we are available for all regions of suburbs with same-day service.
Our success story is a testament to our inexhaustible dedication to quality, strategic resource implementation, continuous training of our cleaners, and our relentless pursuit of enhancing knowledge and experience in the field of carpet cleaning.
Quality-Centric Approach: Our journey toward becoming a household name in the carpet cleaning industry has been fueled by our unwavering commitment to quality. We understand that the carpet cleaning landscape constantly evolves, and customer expectations change with time. Therefore, we have consistently adapted our methods and services to meet and exceed these evolving standards.
Strategic Resource Allocation: Our success is not accidental; it's the result of meticulous planning and resource allocation. We invest in cutting-edge equipment, eco-friendly cleaning solutions, and the best industry practices to ensure our services are not just effective but also environmentally responsible.
Continuous Training: Our carpet cleaning professionals are the backbone of our business. To ensure they stay at the forefront of the industry, we prioritize ongoing training and development programs. Our cleaners are not just skilled; they are experts in their craft, versed in the latest techniques, and capable of handling even the most challenging cleaning tasks.
Enhancing Knowledge and Experience: We recognize that staying relevant in the ever-changing field of carpet cleaning requires us to continuously enhance our knowledge and experience. We actively seek out opportunities to learn from industry trends, customer feedback, and emerging technologies. This commitment to growth has allowed us to refine our techniques and deliver superior results.
Adapting to Changing Times: As the years change, so do our carpet cleaning plans and techniques. We understand that what worked yesterday may not be sufficient today. We stay attuned to shifts in customer preferences, technological advancements, and environmental concerns. This proactive approach ensures that we remain at the forefront of the industry, offering services that are both effective and environmentally responsible.
Serving All Major States and Cities in Australia
Call us and get your carpets cleaned by the professionals at Rejuvenate Carpet Cleaning. We understand the importance of keeping your carpets clean and looking their best, and our team of skilled and experienced technicians is dedicated to delivering exceptional customer service anywhere in Australia. 
Northern Territory: Darwin
Don't wait, get in touch with us and enjoy clean and fresh carpets with Rejuvenate Carpet Cleaning.