Carpets can be an excellent addition to any home. It provides guests comfort and warmth and maintains your interiors' livelihood. Thus, ensuring their longevity and investing in professional carpet cleaning in Melbourne is necessary. 
To keep your carpets looking and feeling great, exploring the average carpet cleaning cost of professional services becomes essential. In addition, while exploring the service expenses, the initial stage is to maintain the excellent condition of your carpets.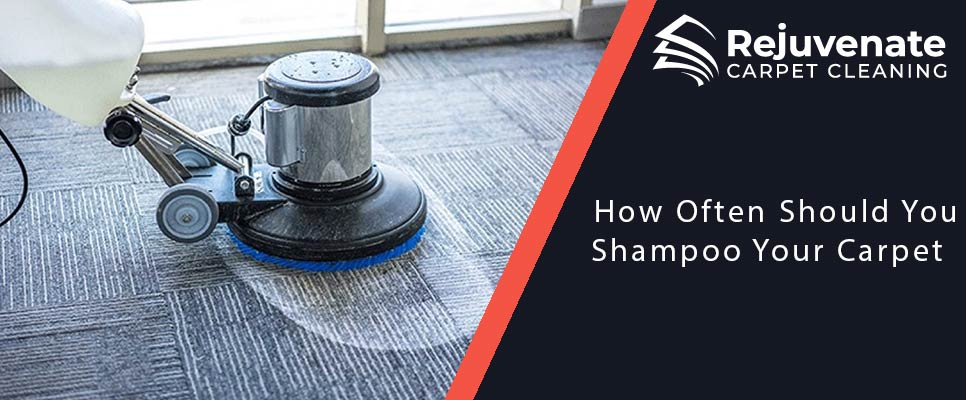 Professional carpet cleaning can efficiently extend the longevity of the carpets and make them look new. Professional cleaners have a better understanding, advanced cleaning tools and expertise to provide deep carpet cleansing. It is more efficient and hassle-free than any possible DIY method. 
However, vacuuming the carpet can help eliminate dust and dirt from the surface. Thus, professional carpet cleaning can remove bacteria, allergens and other toxic contaminants such as mould and mildew.
Average Carpet Cleaning Costs
The average cost of a professional carpet cleaning service is usually between $123 to $250. On average, people generally pay an amount of approximately $175. Always get a quotation from a professional cleaning company to get accurate figures for your carpet cleaning. Additionally, the price can be different depending on the locality and company.
In addition, clear out the hidden details, such as whether quotations are binding or non-binding. A critical value is relatively fixed, and there is no scope for alteration in the prices mentioned in the binding quotation. While in the non-binding estimate, the cost can be altered depending on certain factors.
The cost of carpet cleaning usually depends on several factors, such as carpet type, size, the cleaning method, any pre-treatments or spot removal and labour costs. Labour costs vary according to the geographical location of the carpet cleaning service.
Urban areas have higher labour rates compared the rural areas. In some regions, professional carpet cleaners might charge rates according to the site per room or by square foot. Thus, it is necessary to ensure the professional carpet cleaning company about their pricing structure and additional details.
Factors Affecting The Carpet Cleaning Cost
The cost of carpet cleaning can differ depending on multiple factors. These factors relate to carpet size and material, utilized cleaning methods, and overall service cost. Thus, it is essential to consider such factors while looking for a professional carpet cleaner to get the best value for your money. Let us explore some of the elements:
1. Material Of The Carpet
The carpet material will determine the best cleaning method. The carpet material, such as wool, cotton, rayon etc., can affect the time and effort required to remove dirt, stains, and debris. Multiple cleaning solutions and equipment suit specific carpets best, ultimately affecting the cost.
Cleaning cotton and wool carpets are intricate; thus, the cost can be high, around $110 to $160. While cut and level-loop carpets utilize simple cleaning methods with low maintenance, and the price is around $75 to $120. While asking for a carpet cleaning quotation from a company, mention the carpet material to get an accurate quote.
2. Size Of The Carpet
Professional cleaners do not conduct any billing by working hours. The billing usually depends on the size per square foot or flat rate basis. The average cost for size-based professional cleaning services lies between 0.20 and $0.40 for each square foot.
The team of expert cleaners visit the site for measurement, which helps calculate the overall carpet cleaning cost. Generally, any professional cleaning company charges according to the area per room, which is around $75 and $125. Depending on the room size and design, there might be an additional fee. Companies can offer discounts under special terms and conditions if there is a need for complete house carpet cleaning.
3. Cleaning Technique And Tools
The various carpet cleaning methods are significant factors in the overall cost and efficiency. It includes aspects like carpet type, pile length, condition, and the intensity of stains. All these factors usually influence the cleaning technique which suits to get the best results.
The cost of carpet cleaning is influenced by the time it takes for cleaning and the cleaning solutions used to clean with the required equipment types. General carpet cleaning techniques include shampooing, hot water extraction, dry cleaning, encapsulation, carbonated and bonnet cleaning. All of them have their advantages and limitations. Methods can determine the final cost of carpet cleaning based on certain factors.
Conclusion
While estimating the carpet cleaning cost, it is essential to consider the additional fees included in the quotation. It can consist of services such as stain and odour removal, water damage, furniture moving, room preparation, stairs, furniture cleaning, carpet replacement, and travel fees.
Stain removal usually costs around $40 to $300. Water damage cleaning can price cost around $450 and $2,000. If an onsite inspection and estimate are required, the company may charge a nominal fee for the final cleaning cost.